The Centre of Political Ethnography has organised a three day course on Interpretive Political Science on the 9th-11th May at the University of Southampton to introduce approaches and analytical tools on the subject. Attendees where very happy with the event and the knowledge they managed to obscure.
Use the flyer below to purchase the book containing the essays commemorating Bevir & Rhodes, Interpreting British Governance with a 20% discount. Download the flyer here.
Director: Professor R A W Rhodes
Ethnography reaches the parts of politics that other methods cannot reach. It captures the lived experience of politics; the everyday life of political elites and street level bureaucrats. CPE collects and analyses data on the beliefs and practices of these actors. Also, it seeks to demonstrate the relevance of the ethnographic toolkit to political and administrative analysis. CPE comprises members of Law, Criminology and Sociology as well as Political Science. Currently, the Centre has five funded research projects underway with support from the AHRC, the Australian Research Council, the Nuffield Foundation, and the Australia and New Zealand School of Government (ANZSOG). It takes the lead in an international network of like-minded researchers; the AHRC's seminar series on 'Blurring Genres: Recovering the Humanities for Political Science and Area.
For further information contact: r.a.w.rhodes@soton.ac.uk
ECPR Lifetime Achievement Award
The recipient of the 2015 Lifetime Achievement Award was R.A.W Rhodes, Professor of Government (Research) at the University of Southampton and at Griffith University and Emeritus Professor of Politics at the University of Newcastle. The Jury was composed of Rudy Andeweg, Martin Bull, Manuel Sanchez de Dios and Jonas Tallberg, Chaired by Simona Piattoni.
The Jury noted that it was impressed with Professor Rhodes' 'exceptional record in the many areas of the profession: from teaching and publishing to advising and disseminating.' Going on to say that 'Few have taught in so many universities, visited at least as many research institutions, collaborated in so many research projects on both sides of the globe and produced so many veritably 'paradigm-shifting' authored and edited volumes. The impact of [his] work on the discipline of political science is easily 'measured' both by the by now conventional bibliographic indicators and, more impressionistically but equally clearly, by the impact on the work of many of us.'
Professor Rhodes is life Vice-President and former Chair and President of the Political Studies Association of the United Kingdom; a Fellow of the Academy of the Social Sciences in Australia; and an Academician of the Academy of Social Sciences (UK). He has also been a Fellow of the Royal Society of Arts, editor of Public Administration from 1986 to 2011, and Treasurer of the Australian Political Studies Association, 1994–2011.
The Prize will be presented to Professor Rhodes at the General Conference in Montreal on 27th August 2015.
I was interviewed by Matt Flinders at the PSA's annual conference in Sheffield and the interview is available on YouTube and under videos above.
The University of Southampton's Department of Politics and International Relations climbed 23 places for leading research in the country. It was placed 15th in the national Research Excellence Framework, which assessed the quality and impact of research of all politics departments in the UK. It  performed particularly well in the REF for its research publications. It was ranked 5th in the UK, with the majority of research classified as either world-leading or internationally excellent. Not bad for a small department.
I gave the keynote address on 'Recovering the Craft of Public Administration'  to the Institute of Public Administration Australia (IPAA) International Conference, 'The Shape of Things to Come', Perth Convention and Exhibition Centre, 30 October 2014. As the photo suggests, it was a large auditorium. There were 700 delegates, although not all of them were at my session. I also acted as an Adjudicator in the final of 'The Pitch' competition with the Directors-General of the Department of Training and Workforce Development, and the Department of Agriculture and Food .
I delivered the plenary address on 'Recovering the "craft" of public administration in network governance' on Monday 21 July 2014 in the Palais des congrès de Montréal. There was an official photographer who supplied this  pensive photograph. A draft of the paper can be found in 'Online publications' . The lecture was also recorded and it will appear here later.
After Xiamen, I moved on to Wuhan and further round of lectures at the Hubei University of Economics and at Wuhan University. No change in the oppressive climate  or in the charm and courtesy of my hosts who are in the portrait gallery.
Since Machiavelli, political leadership has been seen as the exercise of practical wisdom. We can gain insights through direct personal experience and sustained reflection. The core intangibles of leadership — empathy, intuition, creativity, courage, morality, judgement — are largely beyond the grasp of 'scientific' inquiry. Understanding leadership comes from living it: being led, living with and advising leaders, doing one's own leading.
In sharp contrast, a 'science of leadership' has sprung up in the latter half of the twentieth century. Thousands of academics now make a living treating leadership as they would any other topic in the social sciences, and political leadership is no exception. These scholars treat it as an object of study, which can be picked apart and put together. Their papers fill journals, handbooks, conference programs, and lecture theatres. Some work in the real world of political leadership as consultants and advisers, often well paid. This buzzing, blooming confusion would not persist if such knowledge did not help in grasping at least some of the puzzles that leaders face and leadership poses. And there are puzzles aplenty.
The first puzzle is whether we are looking at the people we call leaders, or at the process we call leadership? Leader-centred analysis has proved hugely popular but many now prefer to understand political leadership as a two-way street; an interaction between leaders and followers, leaders and media, leaders and mass publics.
The second puzzle is whether we are studying democrats or dictators. Democracy needs good leadership yet the idea of leadership potentially conflicts with democracy's egalitarian ethos. Political leaders holding office in democratic societies live in a complex moral universe. Other heads of government gained power by undemocratic means. They sometimes govern by fear, intimidation, and blackmail. Is that leadership? However, even such 'leaders' may aim for widely shared and morally acceptable goals and rule with the tacit consent of most of the population. Understanding leadership requires us to take in all its shades of grey: leading and following, heroes and villains, the capable and the inept, winners and losers.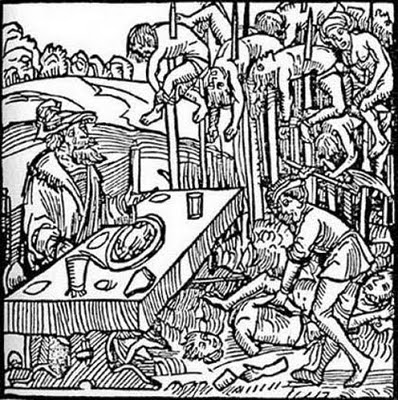 The third puzzle ponders whether political leadership matters. Leaders use their political platforms to inject words, ideas, ambitions and emotions into the public arena, to shape public policies and transform communities and countries. But when do they make a difference? What stops them from being a force in society? Or are political leaders a product of their societies? Finding out who gets to lead can teach us much, not just about those leaders, but about the societies in which they work. So, we ask who becomes a political leader, how and why? What explains their rise and fall?
The fourth puzzle explores the relative importance of their personal characteristics and behaviour compared to the context in which they work. Sometimes political leaders are frail humans afloat on a sea of storms and sometimes they survive at the helm when few thought that possible. They achieve policy reforms and social changes against the odds, and the inherited wisdom perishes. How do political leaders escape the dead hand of history?
The fifth puzzle wonders if the success of leaders stems from their special qualities or traits – the so-called 'great man' theory of leadership. However, we have to entertain the possibility that these allegedly 'great' leaders might have been just plain lucky; that is they get what they want without trying. They are 'systematically lucky'.
The sixth puzzle is about success and failure. How do we know when a political leader has been successful? The temptation is always to credit their success to their special qualities, but no public leader ever worked alone. Behind every 'great' leader are indispensable collaborators, advisers, mentors, and coalitions; the building blocks of the leader's achievements.
Political leadership is both art and profession. Political leaders gain office promising to solve problems but more often than not they are defeated by our puzzles. There is no unified theory of leadership to guide them. There are too many definitions, and too many theories in too many disciplines. We do not agree on what leadership is, or how to study it, or even why we study it. The subject is not just beset by dichotomies; it is also multifaceted, and essentially contested. Leaders are beset by contingency and complexity, which is why so many leaders' careers end in disappointment.